Motorola EVX-S24 Accessories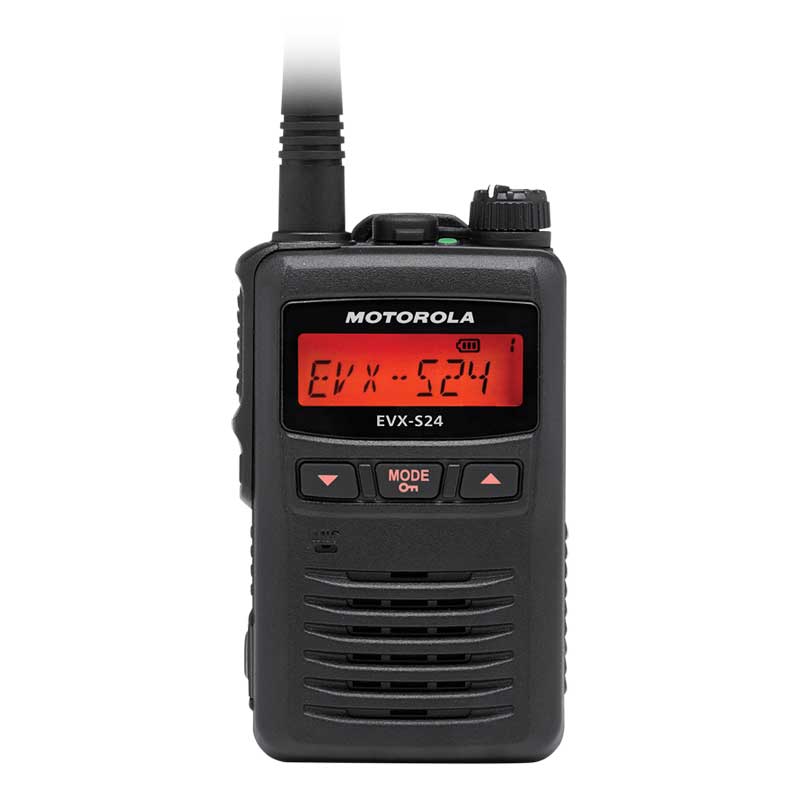 There is an extensive range of accessories for the Motorola EVX-S24 Radio available from Radiotronics. The radio is suited to a variety of environments, find accessories to help aid your workers suited to their requirements.
The Motorola EVX-S24 is a compact DMR digital portable two-way radio that is packed full of features. The original EVX-S24 was manufacturerd by Vertex Standard. The Motorola EVX-S24 boasts digital audio quality and has the same accessory connector as the original Vertex Standard radio.
The Motorola EVX-S24 is usually supplied with a battery, plug-in charger, belt clip and back panel. But there are also optional accessories including a desk charger and carry cases.
See the radio: Motorola EVX-S24