Two Way Radio Programming
Two Way Radio Programming Service
Radiotronics can program any two-way radio. It doesn't matter whether you bought them from us or not.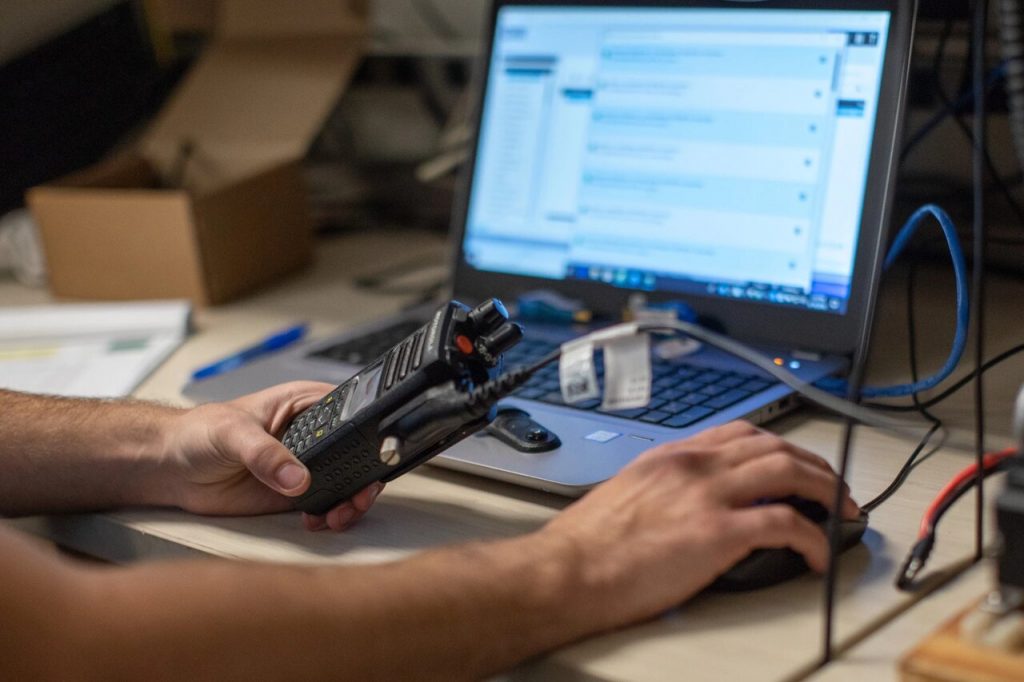 Expert Programming Engineers
Radiotronics' engineers have experience of every commercial and professional two-way radio that has existed in the last 30+ years. Whatever radios you have in your fleet, Radiotronics can help you program it.
Not only that, every time we program our client's radios, we check compliance. That means you can be 100% sure that you're compliant and legal.
You can contact us today for programming by mail hello@radiotronics.com.au or call us on (03) 9021 2424!
ACMA Licence Compliance

Radiotronics can also help you obtain a ACMA licence to ensure you're fully compliant.
Two Way Radio Programming Academy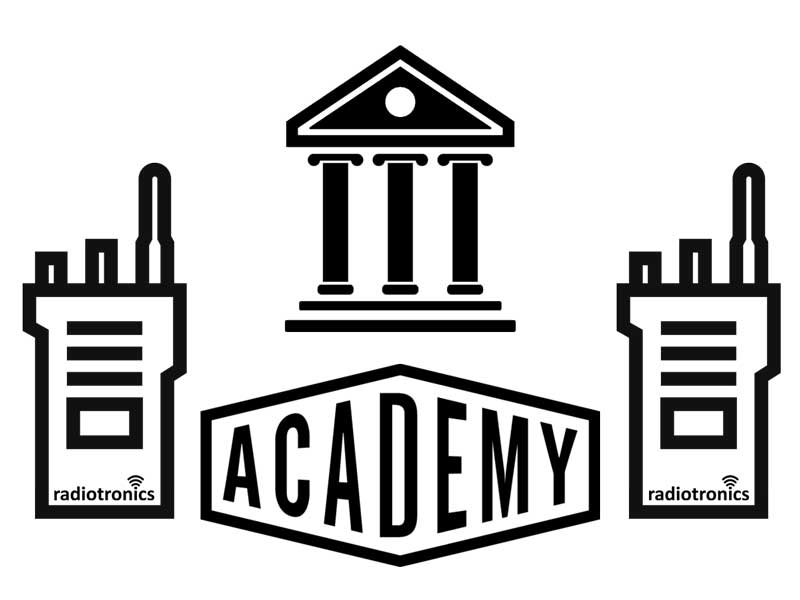 Radiotronics offers an exclusive two-way radio programming academy course which is a 30 minute crash course where we will teach you how to program your two-way radio.
Note: Since COVID-19, we now deliver this remotely via Zoom.
In order to qualify for our two-way radio programming academy you must meet one of the following criteria:
Be an authorised Motorola Solutions dealer
Be a business two-way radio licence holder.
Be a licensed radio HAM.
Demonstrate RF competence and be an owner of MOTOTRBO two-way radio and or equipment.
Only available to businesses registered in Australia and New Zealand.
To book our two-way radio programming academy, please email us!
Two Way Radio Remote Programming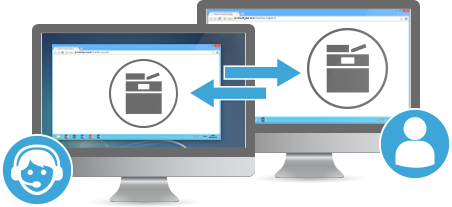 If COVID-19 has shown us anything, it's that we can do almost anything remotely! That means if you buy some new two-way radios or have some old radios that need programming, we can now offer this service remotely.
It's as simple as this. We use secure remote desktop software to connect to your PC. We simply ask you to plug the two-way radio into the computer using the supplied cable and we do the rest.
Only available to businesses registered in Australia and New Zealand.
To book our two-way radio programming service, please email us!
VHF Marine Programming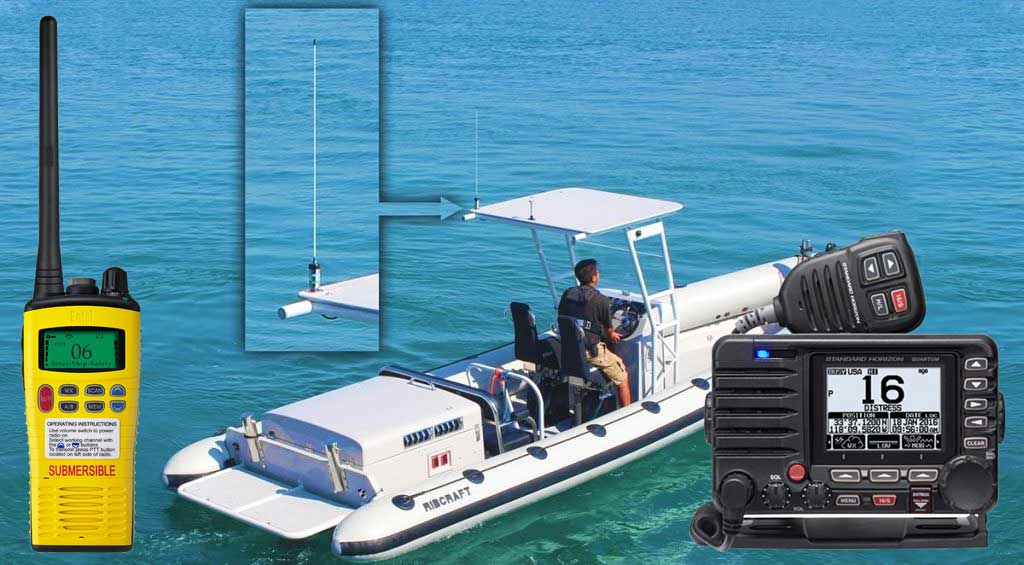 VHF marine band is an internationally recognised set of pre-defined channels . Most VHF model two way radios can be programmed to VHF marine channels.
Whilst we are able to program VHF radios to work on marine band, we have many pre-programmed marine two-way radios from both Entel and Icom that work on marine channels right out of the box.
If you already have some VHF two way radios, contact us about programming your marine radios.
Removing Programming Passwords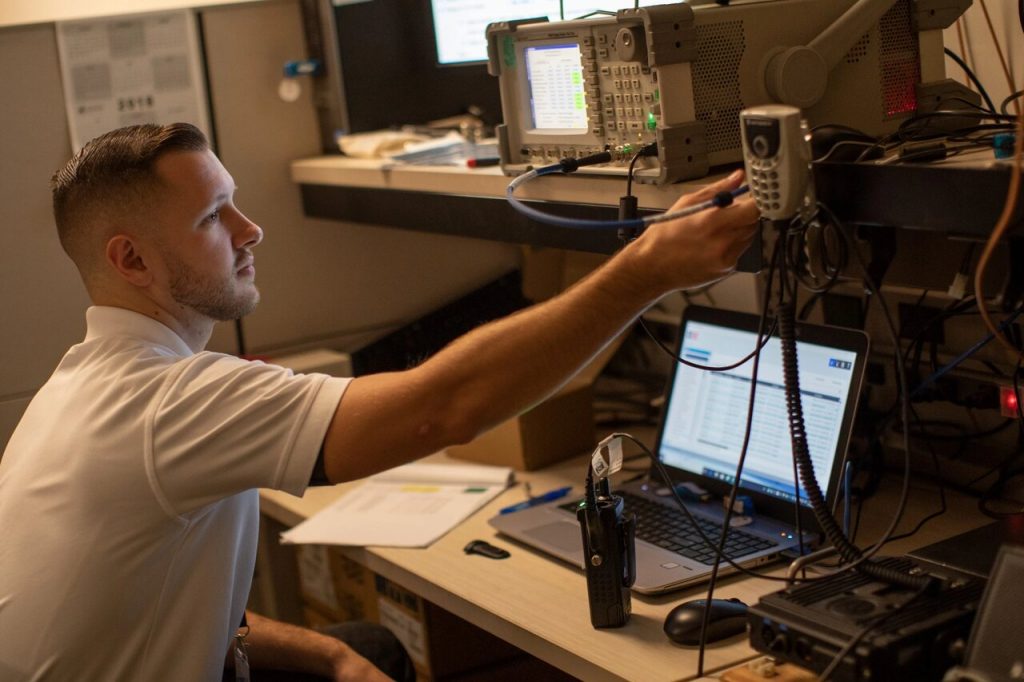 Did you know? Some two-way radio resellers put something called a "programming password" or "code-plug password" on two-way radios they sell. Sometimes they even try and manipulate their clients into agreeing to this by telling their clients it's for "security".
The reality is that this completely locks your radios. No other reseller can read your radios. That means you can't buy any additional radios from another reseller. You're completely locked to that reseller.
Not only is this unethical. It's illegal under Australian law. The law says "Products supplied to consumers are covered by guarantees that the products are free from any undisclosed security, charge or encumbrance". You can read this on the State of Victoria's website here.
Did you know? Radiotronics can remove programming passwords!