Australia-Wide Two Way Radio
Two Way Radios That Work Anywhere In Australia
Anywhere there's a mobile phone signal or WiFi, there is two-way radio coverage.
Two Way Radio Coverage Anywhere
Our nationwide two way radio system allows you to use PTT Over Cellular (PoC) two way radios to communicate with team members in the same building, accross Australia or even anywhere in the world.
Our PTT-over-cellular solution has all of the features of a high-end two way radio solution without the upfront cost of building your own infrastructure. You can be up and running with as little as two radios within 48 hours.


Radiotronics has a great reputation, demonstrated by our Trustpilot reviews.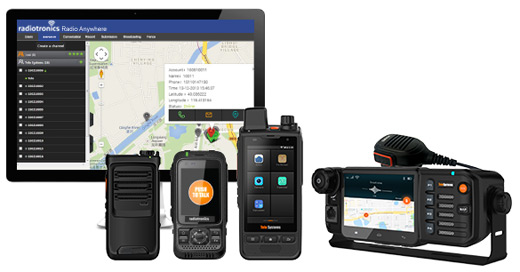 National Two Way Radio System

Our nationwide two way radio system gives you complete flexibility combining traditional two way radio functionality with innovative 21st-century GPS tracking and all the features of an expesive two-way radio system. Whether your team members are in the same building or in another country, your team can stay in contact, have instant communications and their location can be tracked real-time.
No upfront cost: Subject to status, registered Australian businesses can get started with absolutely no infrastructure cost and no little outlay.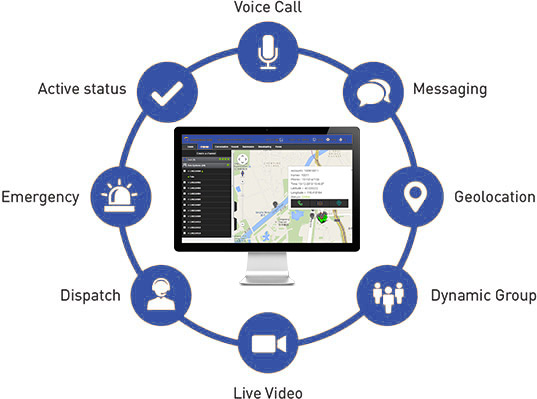 Feature Highlights
Yes! You really can use your two way radios anywhere…
Truly, Use Your Two Way Radio Anywhere
Connect Using Mobile Phone Signal or WiFi
Fully Manageable Dispatch Console*
Browser/Cloud Based – Use Anywhere
Instant Connect – No Dialling or Ringing Delay
Shared Cross-Device Contact List
Private & Group Conversations
Priority Interrupt & All Call
Active Status Shows When Users Are Online
GPS Location Tracking
Lone Worker
Call Logs
Message Logs
* Dispatch console is an optional extra.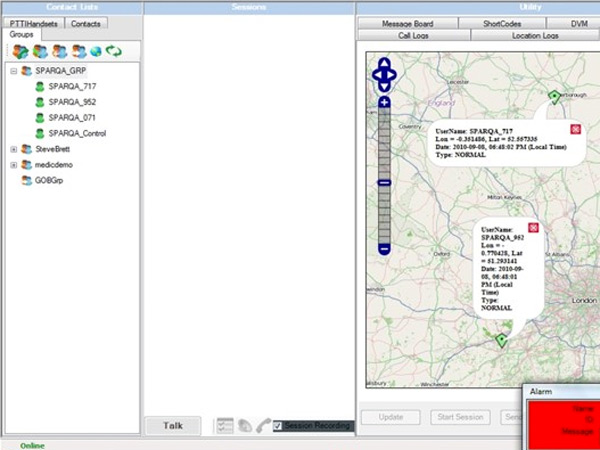 Dispatch Console
Create / Update / Add / Delete Radios & Users & Groups (Channels)
Remotely Switch On and Off Radio Features (OTAP)
Remotely Stun Radios (Disable and Enable)
GPS Two Way Radio Location Tracking With Historic GPS Records
Call History, Call Logs & Call Recording
Lone Worker Alarm Mangement
Text Message Send/Receive & Message Logs
Did you know? To get all these features in a traditional dispatch console would usually cost in excess of $5,000. And that's not including the repeater, antennas etc.
Push-to-Talk Over Cellular & WiFi Is Ideal For All Sectors
Push-to-Talk Over Cellular & WIFI can use used in any sector. But the sectors below are four examples where we have had great success.