Icom Two Way Radios
Icom is a market leader in two-way radios and offer quality two-way radios at an affordable price point.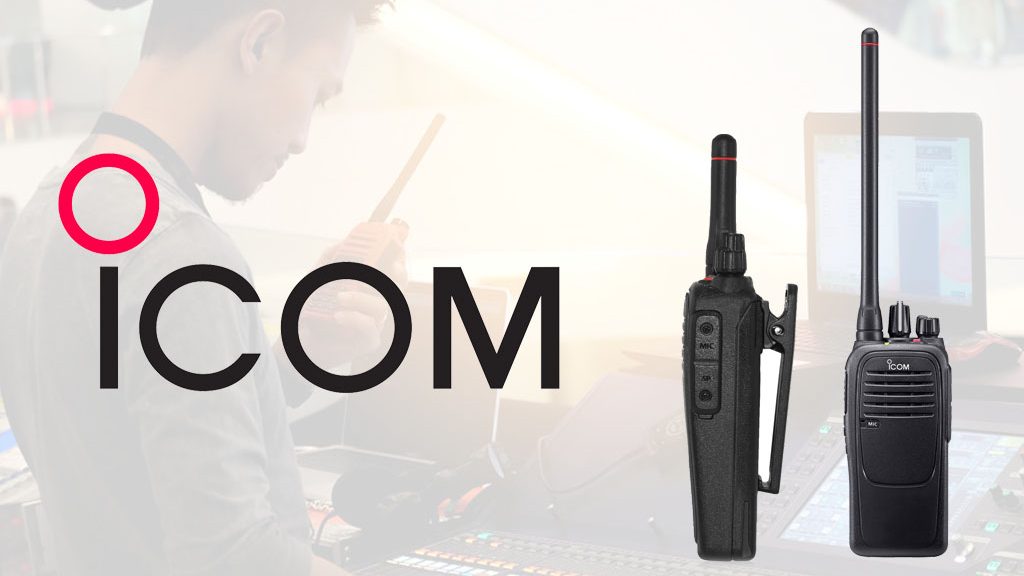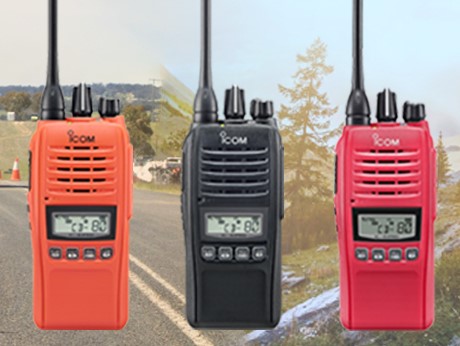 Icom IC-41PRO
The Waterproof Handheld UHF CB
The Icom IC-41PRO is an impressive 80 Channel UHF CB that's waterproof and (IP67).
Supplied with a lithium battery that allows up to 18-hours of operating time. IC-41Pro has built-in voice announcement to let you know what channel you're on as well as voice-acivation.
Pre-programmed to Australia's licence-exempt UHF CB channels, the IC-41PRO can be used right our of the box.
Finally, the IC-41Pro can be customised using the FREE programming software and a OPC-471UC programming cable (sold separately).
For more information on the Icom IC-41Pro, click here, email hello@radiotronics.com.au or call us on (03) 9021 2424 now!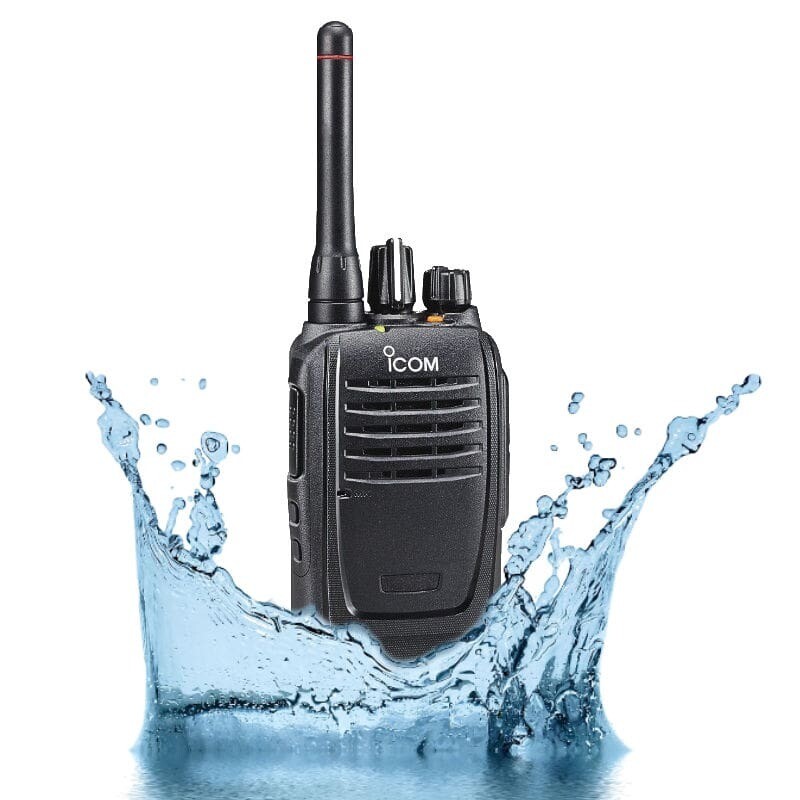 Icom IC-F1000/IC-F2000 Series
The Icom IC-F1000/IC-F2000 series two way radios are the natural choice for users who need a feature rich two way radio at an affordable price point.
Icom IC-F1000/IC-F2000 Features
IP67 Waterproof and Dust-tight Protection
14 Hours of Operating Time
Built-in Man Down & Lone Worker
Voice Scrambler for Privacy
Surveillance function
Waterproof Speaker Microphone (Sold Separately)
Loud & Clear Audio (Even in Noisy Environments)
Icom IC-F3400D/F4400D Series
A flexible communication solution, suitable for any organisation's needs!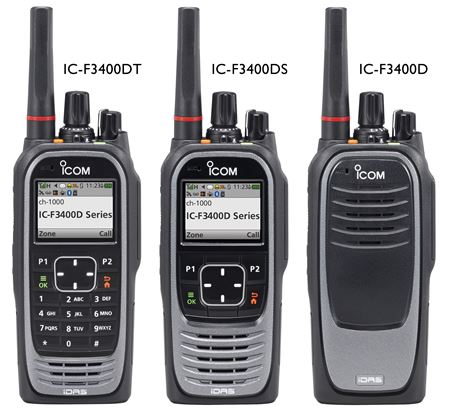 Icom IC-F3400D/IC-F4400D Series
The IC-F3400/F4400D is the evolution in Icom's two way digital business handportable range. This new radio series incorporates cutting edge design, superb performance and a comprehensive range of features including built-in GPS and Bluetooth, 'Active Noise Cancelling' technology, digital voice playback and an USB port for easy programming and data transfer.
The IC-F3400/IC-F4400D two way radio series is available in VHF and UHF in three different formats to suit different customer requirements.
No Display & No Keypad: IC-F3400D (VHF) / IC-F4400D (UHF)
Display & Simple Keypad: IC-F3400DS (VHF) /IC-F4400DS (UHF)
Display & Full eypad: IC-F3400DT (VHF) /IC-F4400DT (UHF)
More detailed information coming soon. In the meantime contact us by e-mail hello@radiotronics.com.au or call us on (03) 9021 2424 now!