Motorola EVX-261 Accessories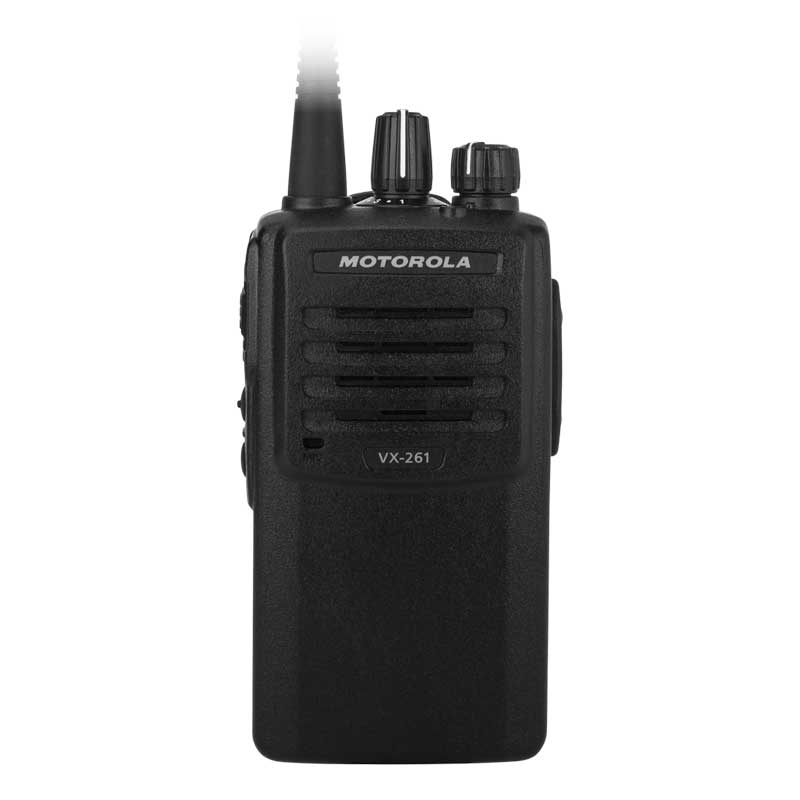 There is an extensive range of accessories for the Motorola EVX-261 Radio available from Radiotronics. The radio is suited to a variety of environments, find accessories to help aid your workers suited to their requirements.
The Motorola EVX-261 is a compact DMR digital portable two-way radio that is packed full of features. The predecessor to this radio was manufactured by Vertex Standard and both models have the same Y3 Connector.
This category is for accessories for the Motorola EVX-261 two-way radios. Here you will find Motorola EVX-261 batteries, chargers, earpieces, headsets and microphones.
Brand change: In 2018, all Vertex Standard radios rebranded to Motorola. For example, the Vertex Standard EVX-261 became the Motorola EVX-261. Whilst the order codes changed, the accessories themselves are identical just with Motorola branding rather than Vertex Standard.
Go to the radio page: Motorola EVX-261