Motorola GP328 Plus Accessories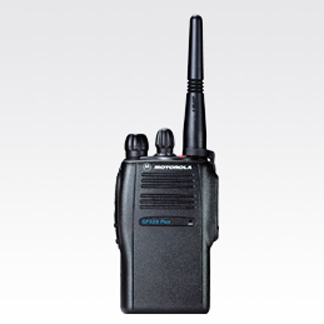 There is an extensive range of accessories for the now discontinued Motorola GP328 Plus Radio available from Radiotronics. The radio is suited to a variety of environments, find accessories to help aid your workers suited to their requirements. The logical replacement for the GP328 Plus is the Motorola DEP450.
Motorola GP328 Plus accessories that are usually supplied with the radio are either a NiMH or Lithium battery, an antenna (depends on frequency band) and a belt clip. Single charger is usually optional as some users prefer a 6-way charger.
Optional accessories for the GP328 Plus include a high capacity battery, IMPRES battery, single charger, 6-way charger, IMPRES charger, earpieces, headsets and carry cases.