Two Way Radios For Schools
Radiotronics is a specialist supplier of school two-way radios!

Welcome to Radiotronics!
Welcome to the home of Radiotronics. Take a read of this page to get a feel for why two-way radios are right for schools. Contact us by email hello@radiotronics.com.au or call us on (03) 9021 2424.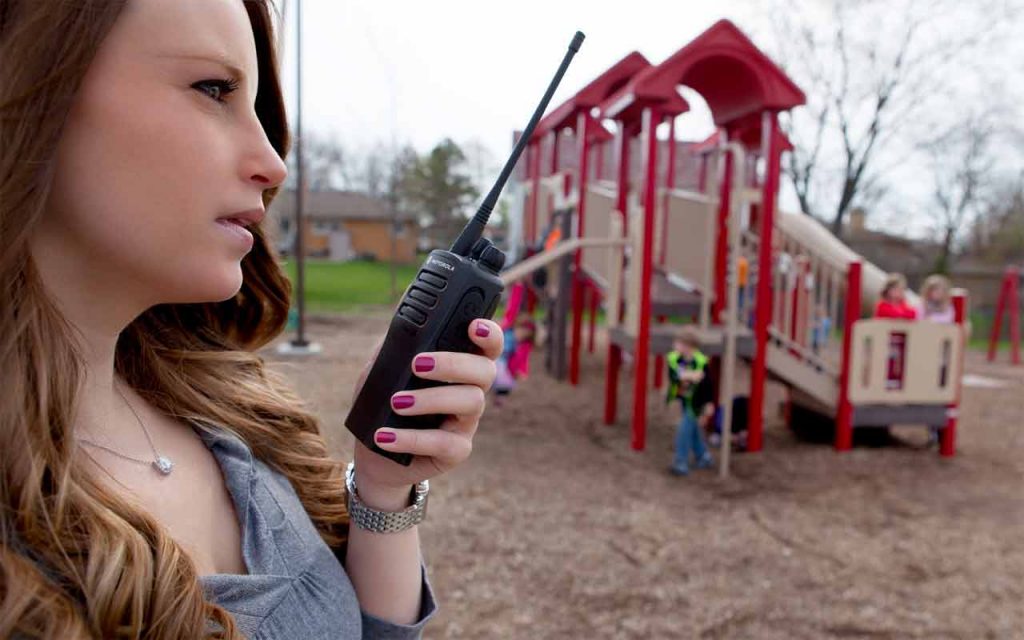 From the school playground to the school office. No ringing and no waiting for an answer. School two-way radios allow instant communications. Group communications ensures that all parties are in on the conversation all of the time.

Radiotronics has a great reputation, demonstrated by our Trustpilot reviews.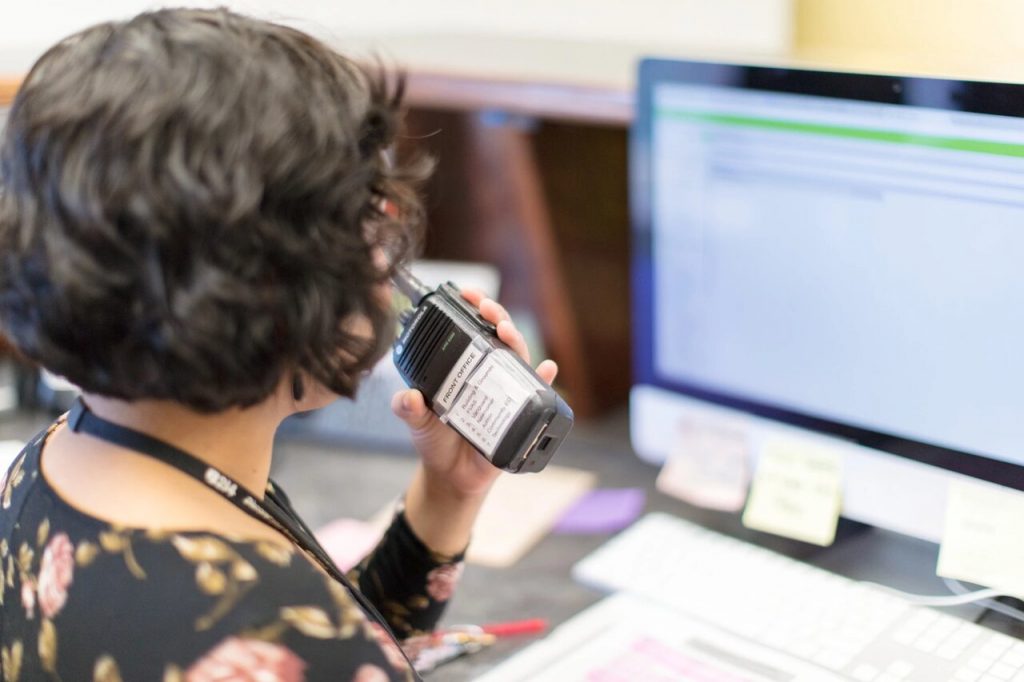 Two Way Radios for Schools
Two Way Radios are absolutely essential for most schools to be health and safety compliant, for lone-workers and for incident management. Here's just some of what two way radios are used for in schools.
Health & Safety
Incident Management
Lone Working Teachers, Cleaners & Caretaker
Office to Teacher Communications
Office to Headteacher Communications
Headteacher to Teacher Communications
Emergency Evacuation
School Trips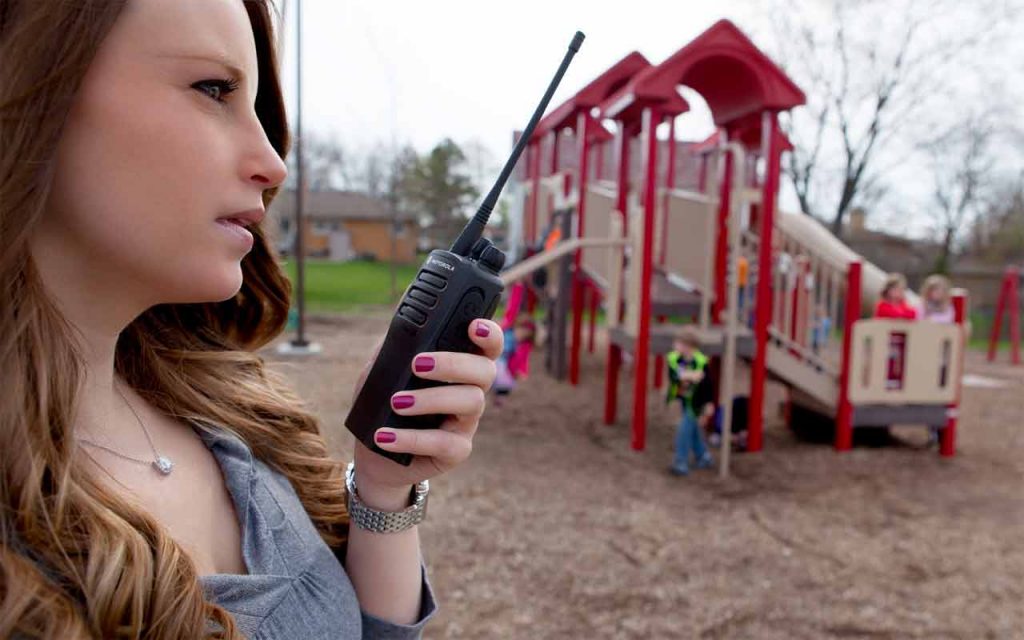 School Health & Safety
Including Evacuation
Instant communications is absolutely essential in the event of a medical incident or something more serious that requires immediate evacuation. Two way radios (or walkie talkies) almost certainly provide the correct solution.
Unlike a mobile phone, where there is a delay in the ring/answering period (up to a minute), two way radios make communication instant. That results in no time delay for incidents which are time critical such as fire alarms and evacuation.
Two way radios are recognised as the preferred method of instant communication by almost all health & safety recognised bodies and allow communication between all team members including all leadership, office, admin, cleaners ensuring effective communications between teams as required.
Did you know? Two way radios are recognised as the preferred method of instant communication by almost all health & safety recognised bodies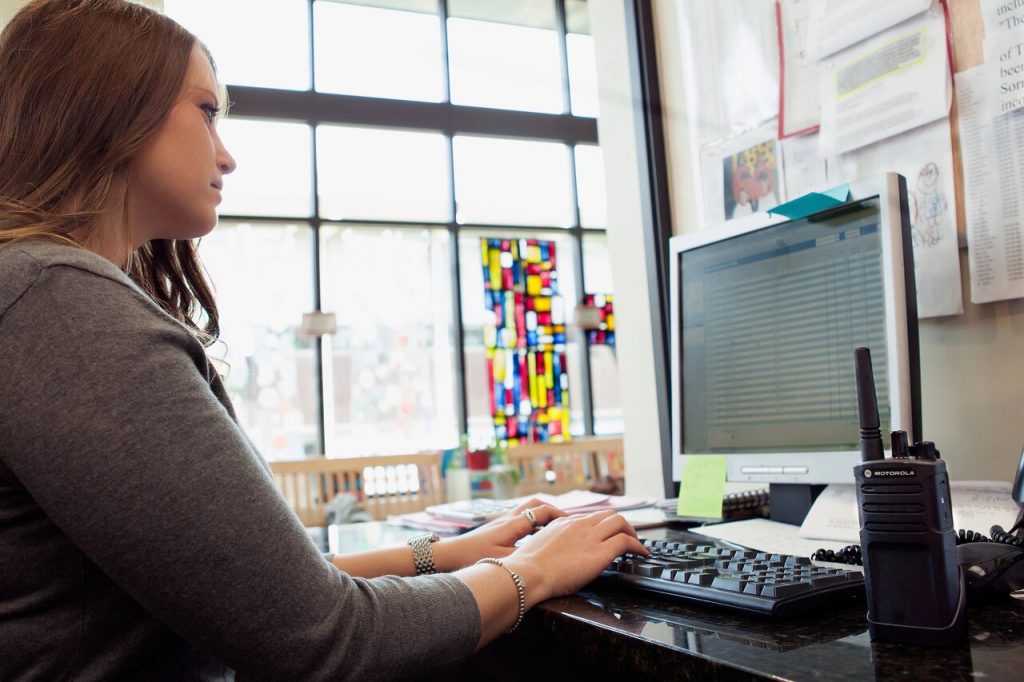 Two Way Radios for Teachers
Due to the nature of how schools operate, schools have an unusually high number of team members who work alone. Teachers who work with Children are still considered lone-workers. And as such every employer is ultimately responsible for the safety of the members of their team. Here's some of the things which need to be considered.
Risk of Violence
Risk of Manual Handling
Risk of Medical Incident
Evacuation Procedure
Two way radios allow the teacher to effectively manage the risk and call for assistance without delay if an incident occurs.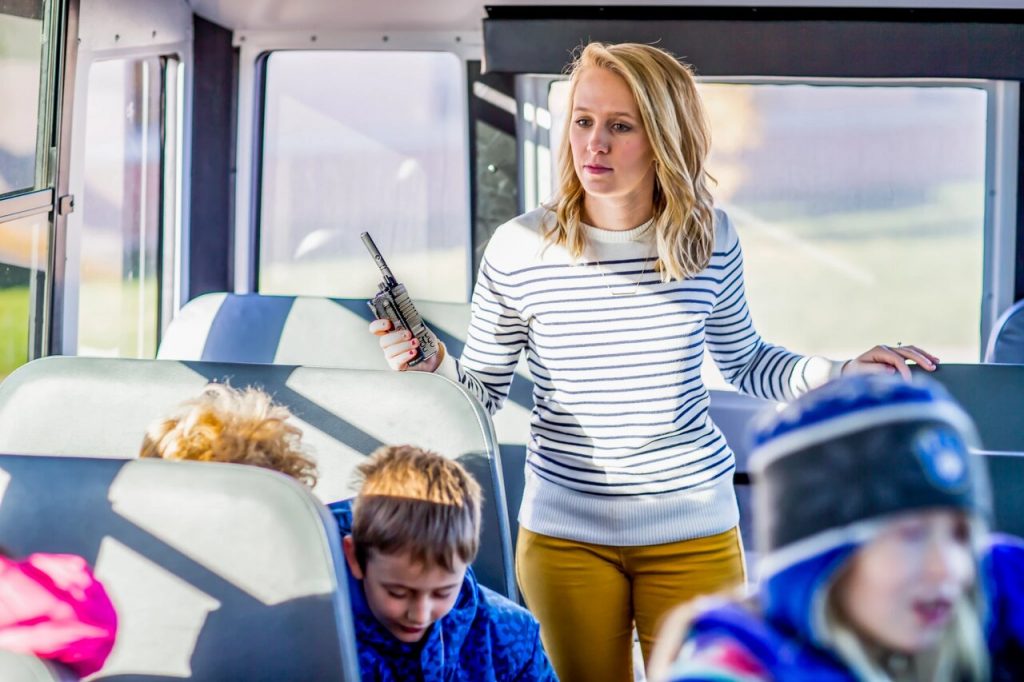 Two Way Radios For School Trips
Two way radios are essential on school trips. When there's a number of children and a limited number of grown ups, keeping track can be a tricky exercise. Using two way radios makes this much easier.
Typically, school trips are broken down with different groups doing different things. This means groups split up. Two way radios keep separate groups in touch.
But What's The Range?
Typically, a two-way radio will give you up to a mile of coverage in open spaces (less in built-up areas). But plenty of coverage for almost all school requirements.
Recommended School Two Way Radios
Here are a few two way radios we recommend for use in schools…
Radiotronics No. 1 Two Way Radio Selection for Schools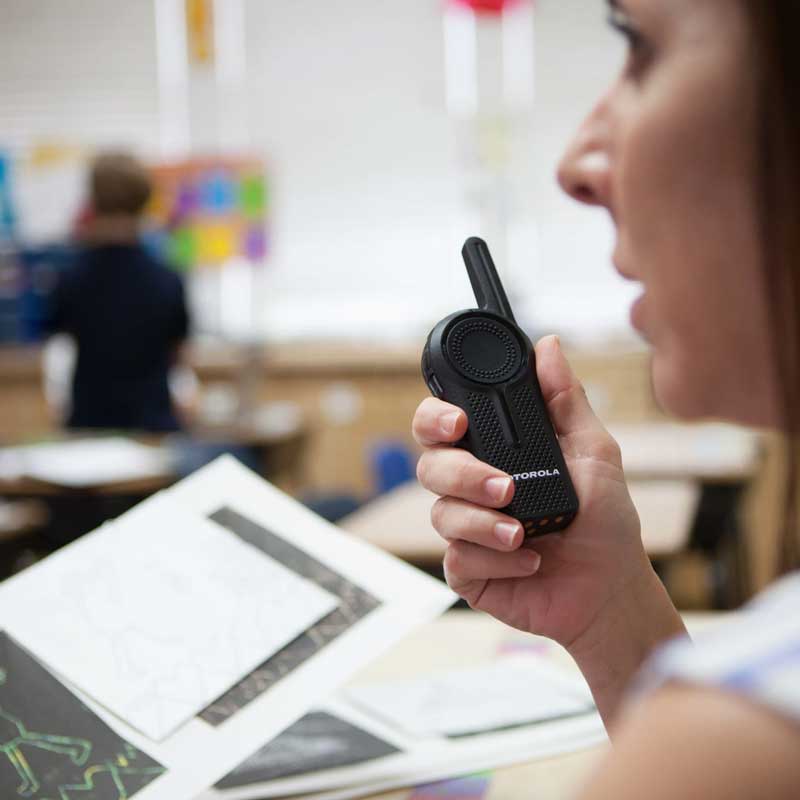 Motorola DLR1060
The Motorola DLR1060 is a crystal clear digital two way radio that's literally built with schools in mind. It's licence-free with no ongoing costs. Built to Motorola's renowned MIL-STD build quality, the DLR1060 is a radio that will stand the test of time, even in more challenging school environments.
Features
Long Range – Better than analogue.
Totally Private – No-one can listen in.
Crystal Clear Audio – No scratchy radio noise.
Private Reply – Keep a conversation private when needed.
Talk Permit Tone – No colliding conversations.
Extremely Lightweight – No more heavy radios.
Long Battery Life – Up to 14 hours between charge.
Range of Accessories – see below.
Motorola DLR1060 Accessories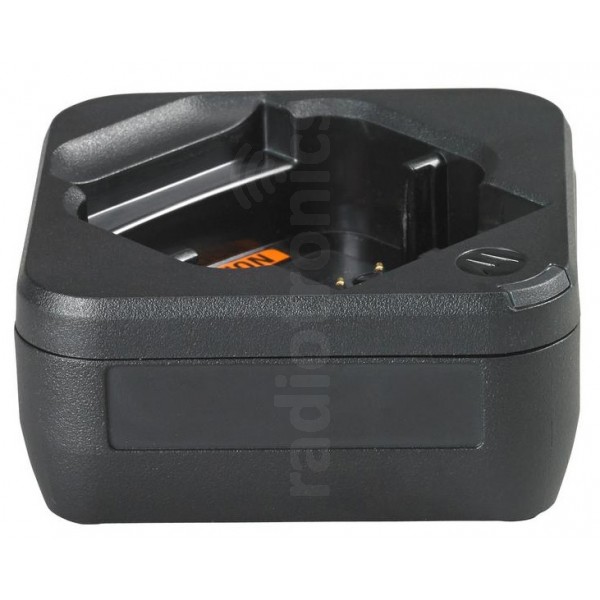 View More: Motorola DLR1060 Accessories