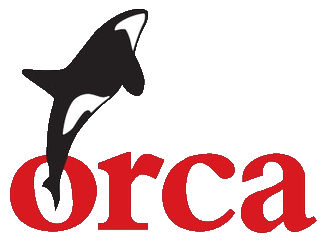 Tait Orca
As you'll probably know, if you've come accross this article, Tait Orca is a discontinued series of radios comprising of a number of models and part codes. In fact it's so old and now rare that there is emerging something of a cult following of the Orca.
This page is designed to be a helping hand to those who, like us, want to keep the Tait Orca series alive.
I Have A Tait Orca – Help Me!
Whilst Radiotronics can't help you program your radio, we can provide the tools you need and our growing community are willing to help. Please do not email us directly.
Instead, we ask you to check out our forum where our experienced members will try and help. Start by browsing the articles and if nothing there answers your question, you are welcome to create a new topic. But remember you have to create an account first, which you can do by clicking here.
See: Tait Orca Community Forum
You cannot buy any genuine accessories anymore but we have managed to put together a range of aftermarket accessories that will being your Orca back to life. The accessories list is below.
Programming
In order to program the Tait Orca you will need two things. A programming cable and a programming software. See the videos below
Programming Cable
You can purchase, from this website, an aftermarket programming cable right here. However, you can also make your own. That is demonstrated by our friend Chris who is also the Tait Orca forum moderator.
Programming Software
Tait Orca programming software is actually considered abandonware now. This is because all support has ended and the manufatcurer will not assist you with this radio whatsoerver. Nevertheless, we have archived the software and you can also obtain it on our website here.
Chris has also made a demonstration video about how to actually program the Tait Orca series.
Website Pages
Accessories
As mentioned above, there are absolutely no genuine accessories available for the Tait Orca. However, we have scrabbled together some aftermarket accessories that perform at least as well if not better than the originals.
View More: Tait Orca Accessories