Motorola SL4010e
…in depth.
Motorola SL4010e is a compact digital two-way radio that's part of the Motorola MOTOTRBO range of two-way radios and boasts all of the features available including Bluetooth connectivity , text messaging, man down, lone worker, vibrate alert and WiFi.
Not only that, SL4010e works on all MOTOTBO systems including IP Site Connect, Capacity Plus and Capacity Max.
Motorola SL4010e History
In the beginning there were two SL4000 models, SL4000 and SL4010. The SL4000 and SL4010 are the exact same radio, except the SL4010 had an integrated option board. In 2017, SL4000 and SL4010 were replaced by SL4000e and SL4010e, respectively. In 2018, Motorola Solutions announced the SL4000e would be cancelled, leaving only the SL4010e available now.
Charger Options
The Motorola SL4010e, as you might expect, has a few charger options. Most notaably, SL4010e is supplied with a plug-in charger – just like you would get with your mobile phone – and that's free of charge. However, the part code has changed! The old version was part code PMPN4007 (now cancelled) and the new part code is PS000042A14.
---
Single Unit Desk Charger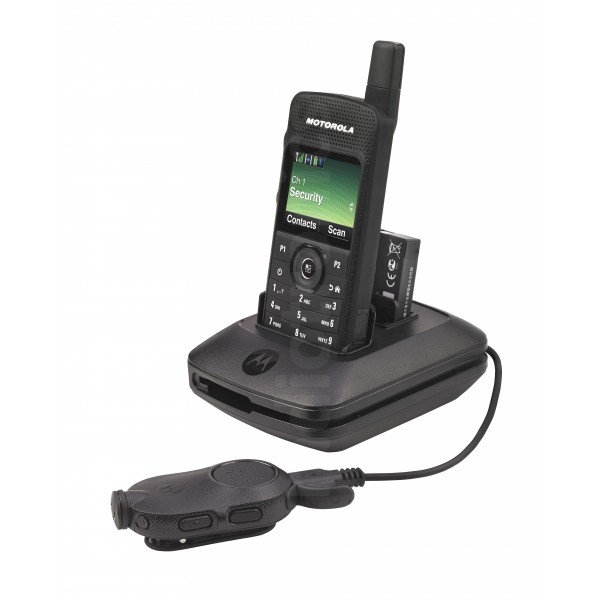 When Motorola Solutions designed the Motorola SL4010e , they really thought about where and how this radio would be used, and the single unit desk charger really demonstrates that.
This is called the "desk charger". Here at Radiotronics, we're amazed that some dealers don't even realise it exists.
---
Multi-Unit 6-Way Charger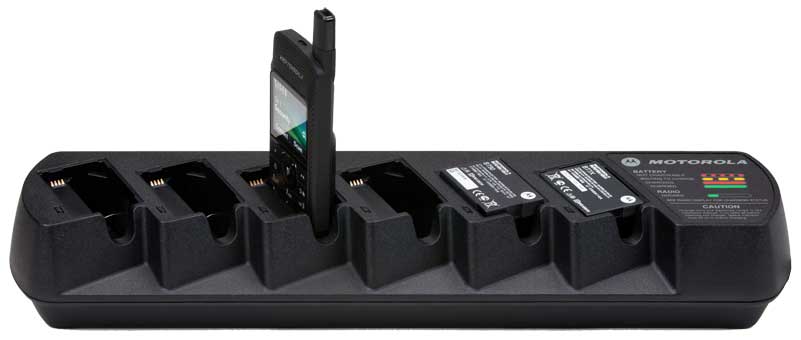 A welcome addition to any growing fleet of radios is a 6-way charger. The SL400e and SL4010e have a great 6-way charger that can either charge 6x radios, 6 batteries, or any combination.
Note: The SL4000e and SL4010e do not fit in the older SL4000/SL4010 PMLN5892A 6-way charger. The current 6-way charger is actually quite a new item. Confusingly the new and old version of this charger look idnetical. But there's one subtle difference. Since the SL4000 and SL4010 radios had a thinner battery (BT90 / HKNN4013) and used a PMLN6001 slim battery cover, the SL4000 and SL4010 were thinner than the newer E versions and the newer E versions do not fit into the older PMLN5892A charger.
Have your say…
Do you have a question or something to say about the SL4010e? Leave a comment below…